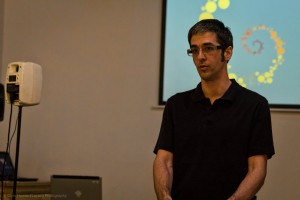 Stefan Kazassoglou of Kinicho demonstrated 3D audio at Baltic Creative for an open workshop with the ViSET project
ViSet, is an exciting and innovative project, funded by Culture Europe and Arts Council England, for experimenting with and promoting the use of virtual stage sets and digital technology in performing arts, to reach new audiences with greater diversity.  Come and join us and find out what we are doing in Liverpool and across Europe.
ViSet members from Basecamp, Bring the Fire Project, the Lemon Collective, and their European Partners from Italy, Spain and Serbia were in Liverpool for 3 days working with the Lemon Collective.